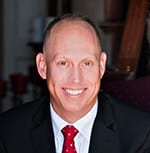 We're live on the radio through our little opening credits there and all the disclaimers, our fun music. All right. Here we go, everybody.

Well welcome, everyone, to another edition of Aging Insight. This is Lisa Shoalmire. I'm here with John Ross. And we're back in the studio like we are every Saturday, John.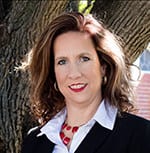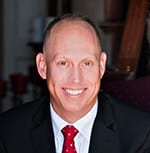 Yeah, that's right. Here we are like the postal service. Nor rain, nor shine. I mean it's a little rainy out there today.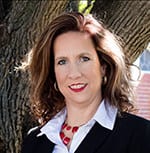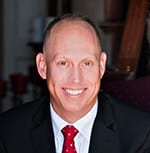 But hey, that's all right. we're going to persevere in getting here so that we can give you all some information.

Well that just makes it maybe some of our listeners might be tuned in because, you know, they're piddling inside.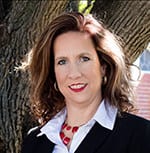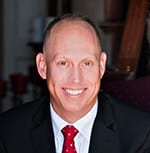 Well that's right, unlike some of the last weekends where you might have been out at the Alzheimer's Alliance Wine festival instead of sitting at home listening to us or working in your shop or something. But today it's raining, you can't mow.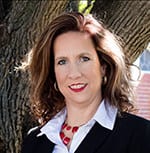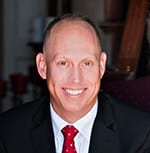 Just turn on the radio, grab a cup of coffee, whatever, and…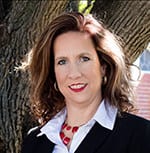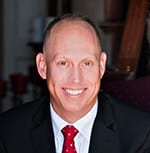 Yeah, that's right, and fill your brains with some information. Of course we do this program live and one of the reasons we do it live is so that we can take your questions live on the radio which in theory works out great until mother nature decides to send a bolt of lightning right down the radio tower and blow all the systems.

Right. So if you could see us here at the radio headquarters, there are computers and all sorts of things and wires and electronic guts everywhere.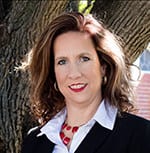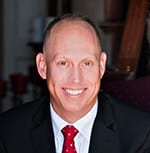 Yes, that's right. They are in the process of fixing it but as we understand today, it may still be several weeks before we're able to take live phone calls. Now, that being said, we are… as we have been doing now for geez…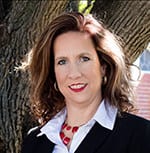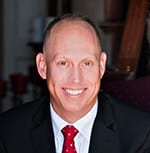 Yeah, a month or two at least. We're broadcasting this live on Facebook. So you can go to the Ross and Shoalmire Facebook page.

Let's see somebody over there.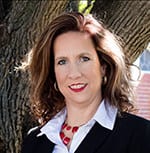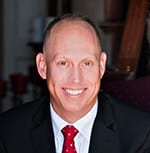 Yeah. And you go on there and you can watch this program live. You can also go in there. And if you have a question or a comment, you can ask those right there on Facebook Live and just type in your questions, comments. We'll see them and we'll try to respond to them. Admittedly it's on my phone. And so the—

Yeah. We'll see them when we squint and look over at the phone.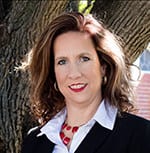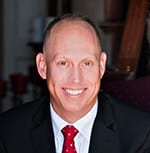 Yeah. So the text is a little small. But we can try to get this. It's the best way we can do to make sure that we're giving you the information that you have questions about, because we want you to… if you've got questions, we've got answers for you.

We do. Of course we're here on Saturdays. The air time is not free and all these computers and electronics that it takes to run a modern day radio operation is also not free. So we have some sponsors that help make sure that we can be on the air and be available to our listeners. Those sponsors include Edwood Mayner and the Barnette Agency, Dierksen Memorial Hospice, Riverview Behavioral Health, Cowhorn Creek Estates, St. Michael's Hospital, The Retreat at Kenwood, Red River Federal Credit Union, Twin City Rehab and Inspirations of New Boston.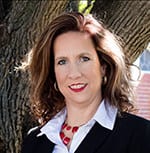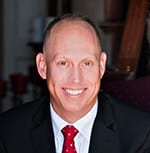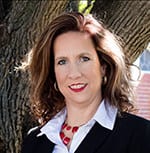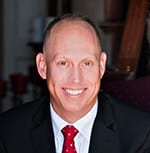 Yeah, appreciate all of them. You know, a lot of times you can find those folks out there in the community doing health fares and providing…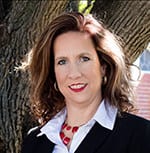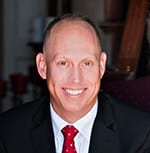 Senior day in the park and all kinds of different stuff out there. Also you've probably seen many of them. If you came over to Trinity Church and watch Lisa give her presentation in our Eggs and Issues.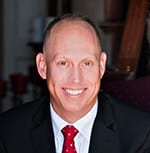 And so this year, the fourth Thursday of May was going to be a big day over at Trinity for their school graduations. So we moved up Eggs and Issues a week earlier but it didn't seem to stop anybody. They had a nice…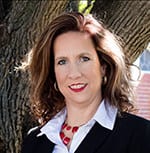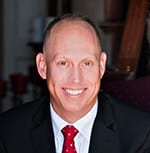 Yeah. Still having a good turnout.

Had a good turnout, a great breakfast. I was able to really share with our... you know, with the folks that came about elder abuse and awareness and how to make reports and how to check on their friends and neighbors. We're taught to be not nosey maybe.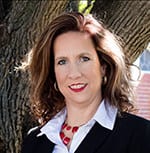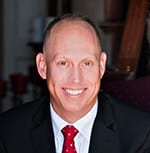 But sometimes it's good to be all nosey. So we talked about that and we had a good turnout and lots of good dual prizes.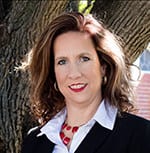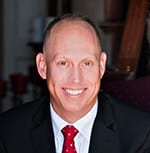 Just… we have the senior expo, Texarkana Senior Expo is coming up I believe that is on June 2nd.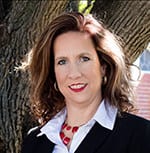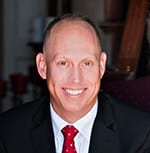 That will be at the Texarkana Convention Center, June 2nd from 9 to 12. You know, John, what they've learned is that pretty much the seniors would come in in the morning and make their rounds and grab all their goodies because there's always lots of goodies.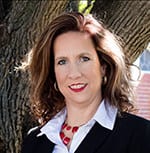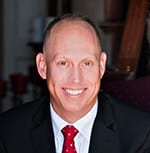 Like, you know, oh man. They got all kinds of…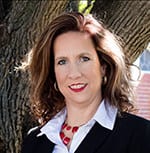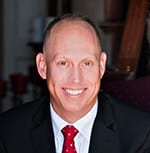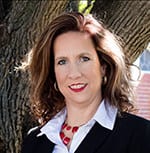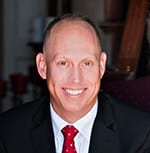 Pill holders and all kinds of stuff.

Yeah, great stuff. But then they realized that after about noon it kind of fizzled. This year they said, "Well, we're just going to make it from nine to noon." June 2nd at the Texarkana Convention Center is the Area Senior Expo. So come out and get some free goodies, learn. We'll be out there. I think I'll be speaking and of course we'll have our booth and some information to share with you out there and lots of other people. So usually there's some line dancing, some entertainment. There's just some neat stuff. So come out for that and we will see you out there on June 2nd.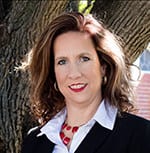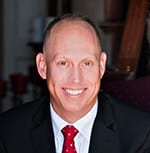 Yeah. It's good stuff. Often one of us in our firm is out there in the community speaking somewhere just about every day of the week.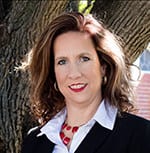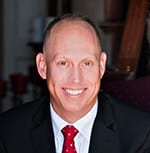 But of course, when we say community, that's a big area.

Right. But Athens, Texas, some of our listeners are thinking, "Athens, Texas? That's not our community."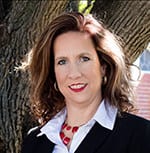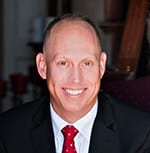 Yeah, well that's where I was yesterday.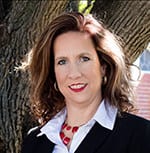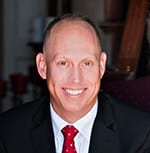 Down there with the Area Agency on Aging, talking to folks. Anyway, lots of good stuff. You know, we're elder law attorneys, which most people when they think of Lisa and I and what we do, they think of it in terms of estate planning, wills and trust, also the protection of assets when somebody goes to a nursing home, things like that. All of that relates to typically the situations related to the person sitting in front of us.

Right. A lot of times before visiting with a senior, we're talking about their particular issues. But John, families have multiple generations.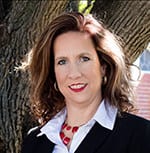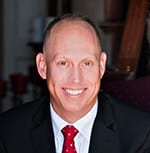 They do, and particularly, we often say that our job, at least while you're alive, our job is to help you protect and preserve your resources, your assets so that you can provide yourself the highest quality of life and independence possible. But there's a side effect of doing that. Often the side effect of good planning on that end means that we ultimately end up preserving enough resources that you end up with an estate to leave behind when you die.

Right because you don't need that stuff anymore. When you pass on, well then now that's going to pass on typically to your family.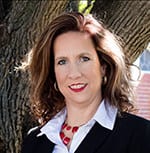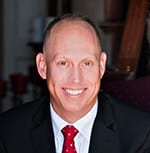 Yeah. Now I'll be perfectly honest. People come in and they say, "I want to make sure my kids get an inheritance." I usually say well I don't care if your kids get an inheritance, as long as you're taken care of.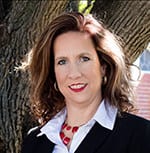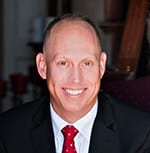 Now, if you're taken care of and we can get past that, and then leave something behind for them, it's all fine and dandy. But I had… we used to talk about Athens. I had a lady come up to me at the Athens and this was actually a lady that is an employee with the Area Agency on Aging.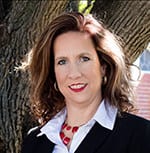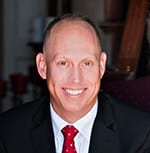 And she said, "John, I'm thinking about just… what do you think about the transfer on death deed that Texas has done," where you can just basically name a beneficiary on your house or beneficiaries just like you would on a life insurance policy.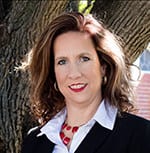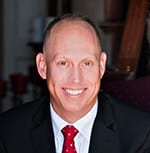 Or a bank account, and it would go to them automatically. I said well, I said I'll be… I said several reasons why I don't like it. And I explained several of those reasons but one of them, and this was the one that really stuck with her, is I said… I told, I said look over there. You see that table of four people? And she said yeah. I said okay. Well let's say that I'm going to name the four of them as a beneficiary on this deed. I said right now you can look at them and those are four healthy, happy folks and that's certainly what I hope for the future. But by the time I actually get around to passing this world by and I'm going to die, between those four people at that table one might be dead, one might be disabled, one might be in debt, and the most likely of all the scenarios is that one might be either in a bad marriage that's headed toward divorce, in the middle of divorce, or still fighting with an ex-spouse, because that is by far the most likely creditor…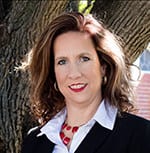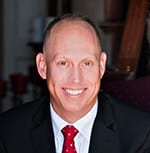 … that somebody can have.

Well, you know, that's right. And when I sit down and visit with seniors and we ask about their kids. I can't tell you, John, how many times somebody will say, "Oh, well I have three boys and they're great boys." Oh, so were they married? Did they have children? The senior will say, "Oh yes, they're married." I'll say well, you know, how's that? Often… all of a sudden that senior will get a little reserved.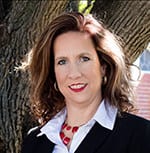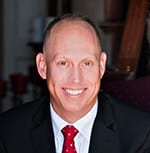 Right. We've entered into an area that they don't really want to talk about.

I kind of dig out and they'll say something, "Well, you know, two of my daughters-in-laws are just wonderful but one, she goes through money like crazy and my boy work so hard and she's just never satisfied." And the blood gates open and that senior has some not positive things to say about an in-law or sometimes every now and then I'll have one say, "Oh, you mean that outlaw that's married into the family?"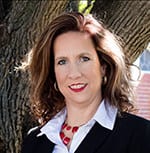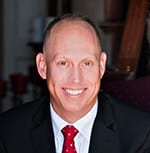 But there is that concern. We see that quite a bit.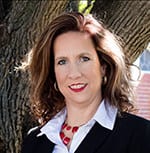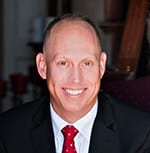 Yeah. Of course the statistics and stuff on this bare it out. Looking a little bit this morning as we were getting ready for the radio program, I came across a couple of things. Texas and Arkansas are both… you probably heard out there that 50% of all marriages end in divorce. The actual number in Texas and Arkansas is actually a little above 50% with Arkansas having one of the top five highest divorce rates in the country.

Right. I love to dig into that and figure out. Is it because in Arkansas people get married younger? Is it because in Arkansas people get married because jacking up or whatever? I don't know. But the bottom line is that Arkansas has one of the top five highest divorce rates in the country.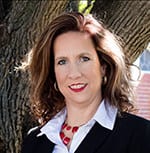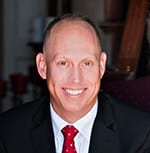 Yeah. Texas is not far off that list either. There's a lot of other factors in all of that as far as the risk associated with it. A couple of points on that though. Most of the marriages will actually last on average around eight years.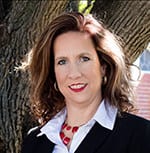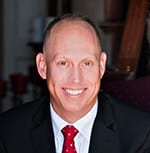 The divorce rate is still 50% but it's not… well if they get past the first two or three years, they're going to be good in the long haul. It's actually really more of if they get past the 10, 15 years, then they're in a good… but…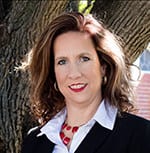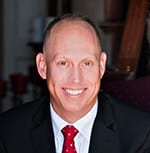 But even for marriages that have been in place for 20 plus years, you're still looking at somewhere between a 15% and 25 divorce rate.

Right. You know, a lot of times when I'm visiting with seniors, we're talking about their future needs and their security and retirement, addressing any health crisis and health needs that they have. Then we start talking about beyond that. The issue of when their adult children being in the middle of a divorce or inheriting property under the circumstances, that is something that we need to talk about as how we're going to deal with that potential.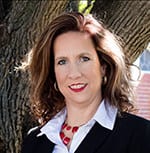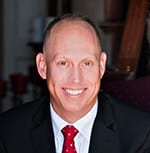 That's right. Now of course, it's going to take us a bit to get into some of this because we're now entering into this weird world where elder law, again, it's not a type of law. It's a type of a client and a type of circumstance. In order to address that client or that circumstance, you have to combine lots of little laws. This is one of those areas where the law is related to a state planning and the law is related to a law clash. They don't clash well necessarily.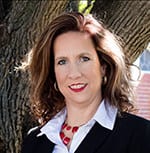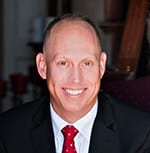 They intersect, yeah. Like my skin and poison ivy intersect. Anyway, I think what we'll do is we'll take a little break. And then when we come back, we can kind of get into some of the family law issues that we need to teach you about before we get into how does all of this stuff intersect? So stick around. We'll be right back. All right. We're off the live on the radio part for a couple of minutes. I had a trust that was created years ago. It's not one that I had prepared. Somebody else had prepared. They left assets to a child who at the time was like three or four years old. By the terms of the trust, the trust would be there. It was managed by a bank for the benefit of this child until they reached age 25. When they reached 25, the trust would terminate and all of the assets would then go to the child. Well, the child had gotten married around 18 or 19 years old. By around 24 years old, that marriage had soured and divorce proceedings had started. But one of the first things the divorcing wife, her attorneys wanted to know, were the terms of that trust. Divorce attorneys are going to be looking at… they're out there looking for some assets. They want to know everything. If they can find it and they think they can get it, I mean that's kind of the prime example of… I mean I've seen it.

Want to know if there's a state claim inheritance in play.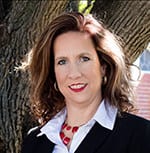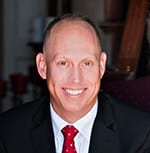 Yeah. The divorce attorneys. So it comes in all the time. So once we get back on the radio, we're going to talk about some of the family law side of it and what's community property and what's marital property and what's separate property and all of these sort of things. We got about 20 seconds left, so I better get me a drink of water, and of course, anytime. Even if you're watching this many days later, you can always still make some comments on there or questions and we'll try to get back to you.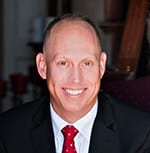 Welcome back to Aging Insight, everybody. This is your host, John Ross here in the studio with Lisa Shoalmire. Today we're talking about… I kind of went on. I put it on our Ross and Shoalmire Facebook page which is where we broadcast this live if you want to watch it. I put it on there. Today's topic was going to be can you protect the assets you leave behind from your child's ex-spouse or future ex-spouse or spouses or whatever the case may be.

Sometimes when I visit with senior clients, they're always a little embarrassed and I tell them hey, look. Unfortunately it's kind of a Jerry Springer world and your adult children make their own choices. All you can do is roll with it.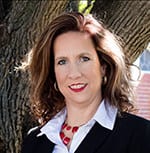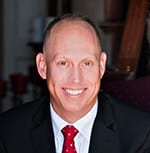 That's right. And again, this is… divorce is a very common circumstance and we can talk about effect that has on society. We'll have to save that for another time because what we're talking about basically is what's going to happen then if you're… if you die, you leave behind assets and the child you're leaving them behind to is currently in divorce, is recently divorced…

Or your… I've had a senior hope for a divorce.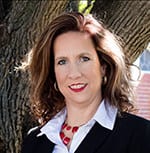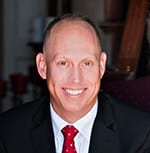 Yeah. Or later gets divorced. You die, you leave behind and inheritance, and then a year later, two years later, three years later. So what happens?

First of all, some basic family law for our listeners is that property that is received by an individual through a gift or through an inheritance, that property is considered a separate property. That's what we call it in Texas. In Arkansas we call it non-marital property. Although John, community property and separate property and non-marital property, it's really the same thing. Just different words.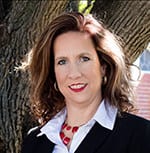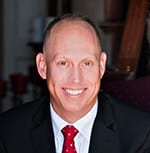 Right, yeah. People will say Texas is a community property state and Arkansas is not. Well, it's not in the sense that…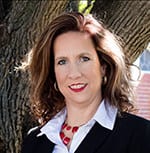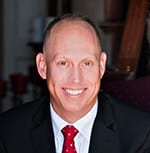 They don't call it community property but they call it marital property and the definition is identical.

Right. Typically anything you receive by gift or inheritance is going to be separate property or non-marital property. Most folks think, "Well, okay. Well if I inherit something from my parents, then that's not going to get caught up in any kind of potential divorce of mine because I can clearly show that that's separate or non-marital property."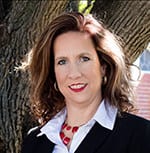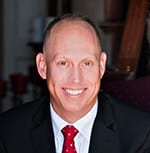 But there are some nuances here.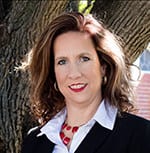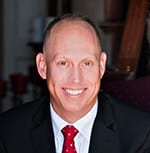 Yeah. There are. For example, basically anything that is not separate property is community property or marital property.

Yeah. There's a presumption that everything you and your spouse have together is community property.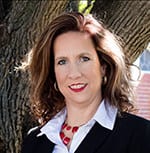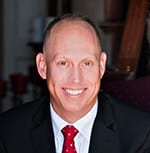 Basically you have to be able to parse out and identify and explain how come something is not community property?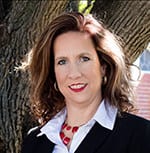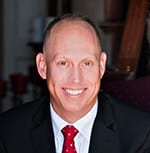 That's right. Imagine you're married and your parent dies and you receive their home. And instead of selling the home, you decide to rent it. Income… so the house is inherited property. So that's definitely separate, right?

Right, and you've kept it. So everybody knows that that was your parent's house. So that's clearly identified as separate property.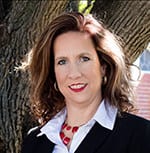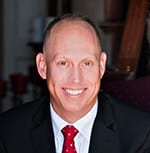 Clearly separate property but when you rent it, the income of a separate property is community property.

Yeah. Hear that again. Can you say that again, John?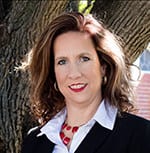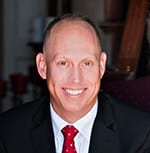 Yeah. That's right. The income from separate property is still community property. So when that renter pays a thousand dollars from your separate property rent house, $500 of that belongs to the community spouse.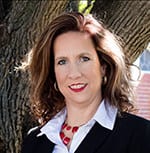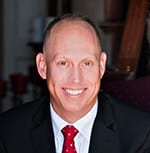 That's Texas or Arkansas by the way.

Right. I've had so many people assume that because the rental property itself was separate that any income that is derived from that property is also separate, and that's just not the case and that is not the law. You know, John, we see this even more commonly with things like that investment accounts.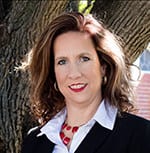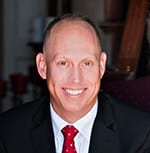 If your parent left behind an investment account with their broker that you are now the pay-on-death beneficiary of, well there's no questions that it's your inheritance and it's separate property but the dividends that are… or any interest earned on that investment account, that is income. If you're married, that income is community property.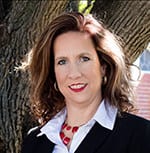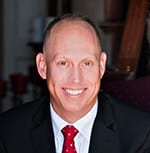 That's right. Then you also, on top of that, you get the sometimes unsettled question about the increase in value.

Yes. Let's say that you've got stocks in that account and those stocks go up in value.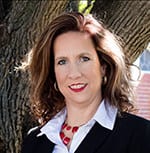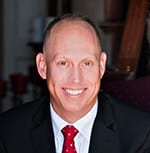 Right. On the day you received them, they were worth $10 a share. But now they're worth $15 a share. Same thing with that house that you inherited that was worth a $100,000 but overtime it's worth $150,000, there is some question. Now generally the growth on a separate property asset is still going to be separate property.

Yes. The increase in equity is separate.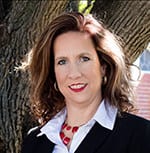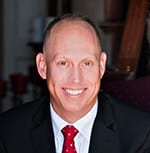 Right, but not always and there are some circumstances. Even though you may think, "Oh, well I don't have to worry about it because my separate… this inheritance is going to be separate property to my child. Their divorcing spouse is not going to have any say so." That may just not be right.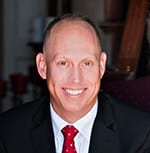 Well, and there's enough unknowns out there that boy, divorcing spouse could cause a lot of trouble.

That's right. Anyway, we're going to take our bottom of the hour break, get you a little news in for your brain and then we'll be right back. We'll see you. All right. So we are down for our news break here. And this is a little… it's probably a little less comfortable than what I want to do live on the radio, but the actual first case in Texas related to this. And it comes from the late 1800s. When you think about a divorce in the 1800s…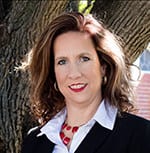 Yeah, that must have been…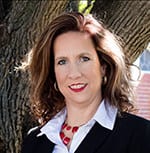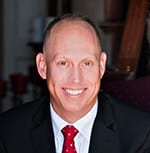 it's like 1870 or something.

Right after Texas became a state?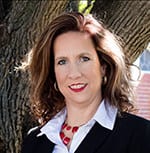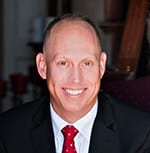 Yeah. Anyway, this was a Texas Supreme Court case. They went all the way to the Texas Supreme Court case. Basically the husband in this case had two slaves that he had bought prior to marriage. And then the question became… so under the law at the time, that would have been his separate property, but then there was the increase in value. The court was going to sell the slaves and as part of the divorce proceedings they wanted to sell the slaves and divide the proceeds. He was making the argument that no, they're mind and that even though I paid $500 and they're now worth $700, the increase in value is still my separate property. The Supreme Court actually agreed and said that yes, the increase in value so that the… when we say that increase in value is generally still separate property, that goes all the way back to basically when Texas became a state. In fact I think it might have been… even been right before that became a state. So maybe 1860s because…

Right before the civil war you think?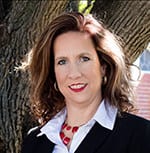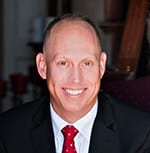 Because there was a federal court a few years after that that looked at that case and they said, "Well, we don't have to rely on that case from the Texas Supreme Court because at the time they weren't a real state. So their court doesn't have any effect on their court's decisions. Normally, federal court will have to follow a Texas… a State Supreme Court's decisions on an issue of state law. But in this federal court said they didn't have to.

Yeah. That is a little bit of a disturbing case to think about this case.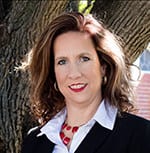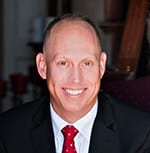 It is. It's a disturbing case to think about but that's actually where we get this concept that separate… the growth… the increase in value on separate property remains separate property in Texas. But over the next 150 years, you started getting inroads into that where maybe the spouse, that red house, well yeah the value increases and theoretically that value has increased because for whatever reason overtime.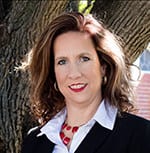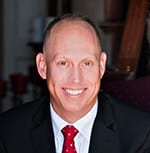 What if the value increased because…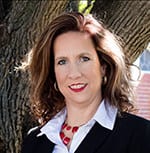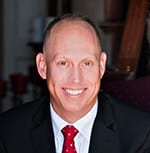 The wife went over and paint it?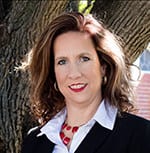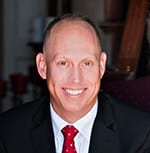 She has… you know, she, he, whoever, whichever, doesn't matter, has expended their time, toil and labor.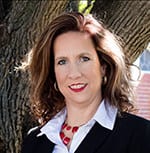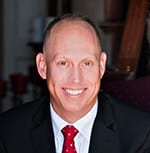 The TTL. There are some ways that you can get in there. So anyway, we're… oh wait. We got one more minute. They've been able… creative divorce attorneys have been able to wiggle in here. All of this doesn't and we're just talking about it from a divorcing context and not even in when once you get into like the child support realm.

Yeah. That's a whole different…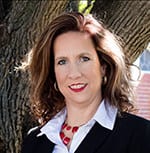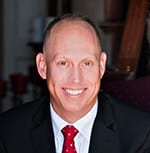 Which is a whole another ball game. Yeah, you got hundreds of years of law in this. Some of it is contradictory and we're going to kind of get to that here in a second as far as what some of the Texas laws are when it relates to a state planning and the divorce context in some of these rules because even the Texas courts can't seem to agree with one another on what the rules are. So we're coming back live on the radio in three seconds.