Right, and it went to trial.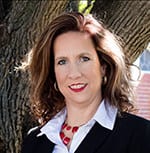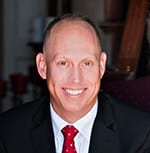 It went to trial, so this gentleman stood trial for sexual assault of his wife based on the fact that her dementia was in advanced stage that she could not consent and I believe he was acquitted.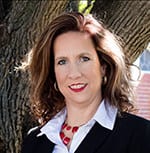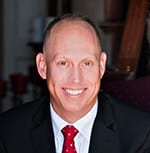 He was acquitted and after all of that, but it's one of those things where even if your acquitted from a crime like that that doesn't change the fact that you probably been out tens of thousands of dollars in legal fees and not to mention just the stress. I mean imagine being a 75-year-old facing what could be essentially a life sentence in prison for something that you feel like you did not do wrong. And again, then you certainly some questions in all of that.

Right. His reputation… I mean bowel counts. He was an outstanding member of the community both of these husband and wife were. An acquittal is poor satis--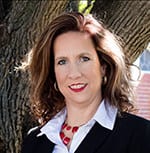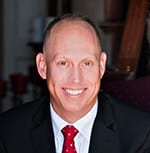 Yeah, it's better than going to prison.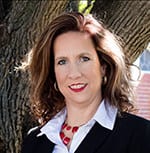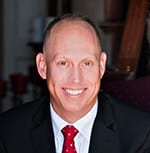 Better than going to prison. All right, we're going back in three seconds here.

All right, everyone, welcome back to Aging Insight. This is Lisa Shoalmire here with you live in the studio with John Ross and John I'm guessing the bones are out.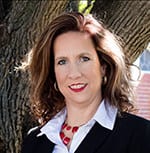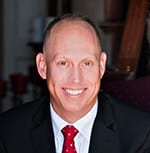 Well, they may very well be. I don't know.

Yeah, so anyway, but today we are raising awareness as the Adult Protective Services in East Texas is trying to do in the month of May to raise awareness for issues surrounding elder abuse in fraud, and neglect, and all those terrible, negative, awful things that we wish we didn't have to devote an hour of radio time to even talk about because I wish it just wasn't the thing.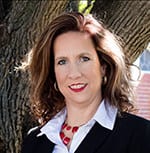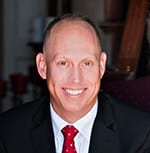 Well, and it's not the first time we've talked about it and at least several different context.

We've talked about couple of more obvious types of abuse that people can be aware physical abuse to the senior or sexual abuse intimate abuse of the senior. I would say probably one of the biggest areas of abuse that we see is something that you would call passive neglect and you know John a lot of times as people get older, they are unable to do as much for themselves. They're unable to procure things like groceries and medications and maybe their driving ability or their cleaning ability to keep their space clean, their clothes clean up. Those things diminish.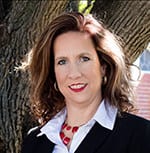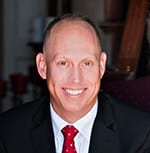 They do and, yeah, typically with this type of elder abuse so often what we're actually talking about is elder abuse of the self.

That is considered a segment of elder abuse that APS does take them to understand, so self-neglect. It's not just an outsider doing something to the senior. It's the senior neglecting themselves either through inability to provide those basics for themselves or just plain unwillingness to do so.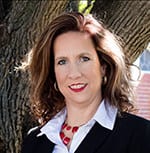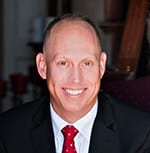 Now, one question that I had get often particularly from the children is that they'll say, "Oh, you know, my dad he lives out on the farm. He has got into the point now where he's been barely even get around. He can't drive very well. The house is a disaster. There's rotten food. There's bubbly fluids." There's---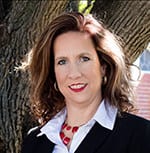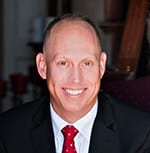 There's vermin. It's a disgusting, awful, filthy situation but he refuses any assistance whatsoever and many cases can be downright--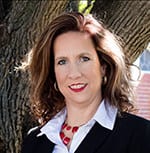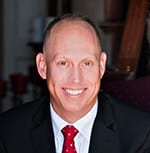 Beleaguering and to the point of threatening if anybody offers any help and what the kids will ask me is if we're saying that passive neglect just letting somebody be out there is a form of elder abuse. Their question and in many cases they have been told.

They have been told by APS.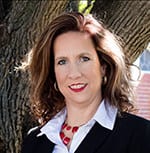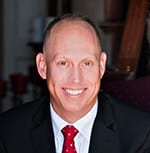 Or somebody else that they could be held liable in some form, either criminally or something for letting that situation continue.

That's a really tough area, John, because one of the things that comes up about that is we all understand that from a child perspective. That any child under the age of 18, there are parents who are legally responsible to provide the basics of life in a safe and stable home environment where that child has food, clothing, shelter, education, and medical care, and we all understand that the parents of that child is responsible for things at least until the child is 18.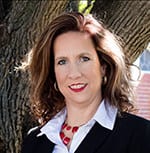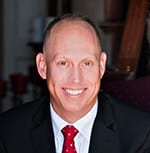 But again, let's go to other side of the spectrum, if your parent is 85 and of course—if I got a room full of 85-year-olds, they would all be very different.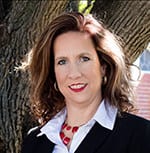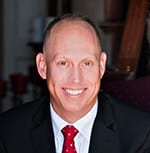 Absolutely. You would have some that are in great shape.

Yes, some that just came out the golf course.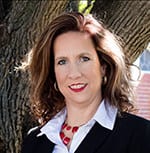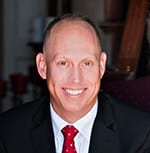 Yeah, better shape than us. That's exactly right.

Then we have some that are really confined with the wheelchair, their bed, or whatever. The question here is, is that adult child now legally responsible person for their senior parent who may not be able to take care of themselves?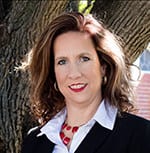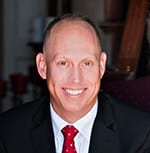 Right and regardless of whether… and not talking about it from a moral context or the religious context, but speaking purely from a legal context. Once you have an adult, that adult is responsible for themselves and so if there's lots of people in Texarkana right now who are adults, who are probably self-neglected.

Right. They don't eat right. They don't take their medicine in the right schedule, etc., etc.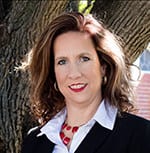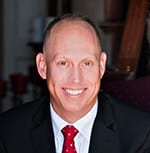 Yeah, you don't know anything about them. You don't even know that these people are out there. You don't know that they exist and because of that you have no personal responsibility for their well-being and that's because they're adults. Your adult and there's no relationship here. Now, the same thing generally goes with the kid in the sense that the kid has no legal obligation to care for the parent or to shelter them or to protect them from themselves or things like that. Now, that's a different question to whether or not they have to report an incident of abuse that they are aware of.

Right. That gets into those things. I've had adult children in the office who would talk about maybe their parent who's now aged and suffering from some age-related issues and John, I forgot this one lady, she came in and she asked, "Am I legally responsible for my mother, who she's obviously on dementia but am I legally responsible? Then, the answer was no. Legally, your mom is an adult. You're an adult to the extent that you are not aware of any particular instance of abuse or neglect, you are not legally responsible to provide food, clothing, shelter that kind of thing for your parent. This adult child response was, "You know, I'm really struggling and none of my siblings will have anything to do with his parents because when we were children, our mom was an abusive, horrible, awful person. She was an alcoholic and as soon as all of us could get away from home, we did. Now, she's suffering what for me is age-related issues and none of my siblings would help at all and so I'm really struggling whether I should at least step in."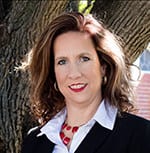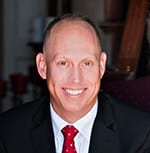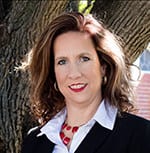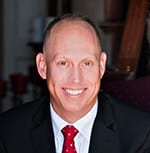 Sure and again, there's a moral quandary that she has there but not necessarily a legal quandary.

We do not have what they call filial responsibility laws.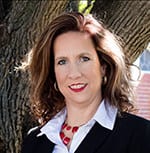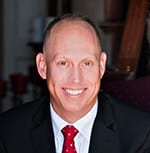 There's no filial responsibility around here. Now, I believe maybe Pennsylvania and a couple other states. But there's only two or four, six and they're all Yankee states anyway. So you don't have to worry about it.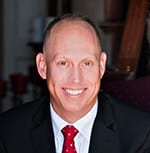 I guess we've got a couple of other areas to cover that we start seeing here in our area, so but what we'll do is we'll come back from our last break and we'll cover the last one of exploitation that we see.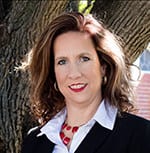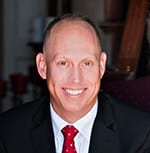 Internal sound for you all so you can hear what we hear. But I don't figure you want to hear the commercials.

Right. Hey, they didn't pay to be on the commercials. They didn't pay to be on Facebook.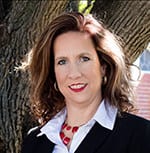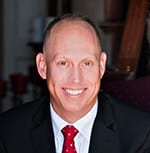 That's exactly right. So now if you want to be a Facebook Live sponsor--

I bet we could hook you up with some…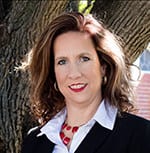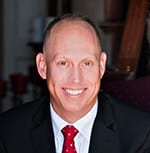 I bet we could hook you up with some.

We will sign or something.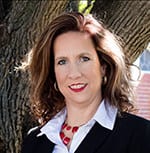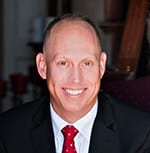 Yeah, that's right. We'll wear your t-shirt or something. We need clothing sponsors. So we like to do on the news. This is Shoalmire wardrobe provided by--

That's got banned wide on the…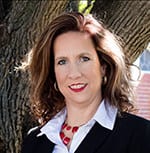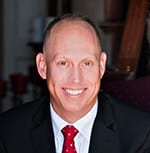 Yeah, yeah, on the wheel. That's exactly right. Yes, so the passive neglect again you don't have any real liabilities there. If somebody is an adult with pretty much they're free to do what they want to do even if doing what they want to do endangers their own life, I mean you can go to the boats and gamble all your savings away. You can jump out of an airplane and risk your life on a 20 feet piece of silk. Those things may or may not be good ideas but you can do them if you want to and if the same sort of thing in this--

Yeah, and a lot of times when we have on that is we have adult children that live away.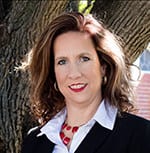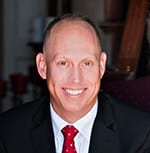 They see when they come visit mom and dad that there's a lot of issues in the house and mom and dad can't get around and keep it clean and but then the adult kids are living in the big city hours away.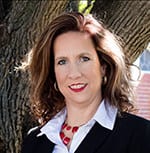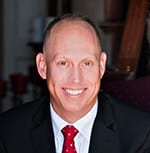 What makes me mad is when the kids do actually report it and then re-investigating people tell the kids that they're going to be personally responsible if they don't step in which is wrong. That's actually a complete lie and there's no basis for it whatsoever. But, you know, sometimes it seems the reporting agencies don't really have a good solution.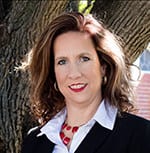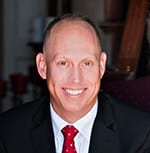 They're trying to push the solution off onto somebody else even though that's not really their responsibility. These are tough situations in many faces, so it's not always just as easy as… it all sounds easy from the outside but when you're actually doing it, that it's extremely difficult to try to figure out some of this. All right, four more seconds.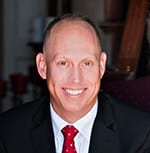 Welcome back to Aging Insight everybody. This is your host, John Ross, here with Lisa Shoalmire. We're on our last segment today as we talk about elder abuse in our way to try to raise some awareness for Elder Abuse Awareness Month.

Yes. Just getting there and feel empowered if you're well aware. We've talked about physical abuse or sexual abuse or passive neglect. One area that is also considered abuse is and this is pretty obvious but that is willful deprivation of—and this means that the caregiver is denying an older adult their medication, care, shelter, food, their therapeutic device, if they need a cane or walker to walk and the caregiver has gotten all mad and has put the walker on the other side of the room and is taunting the senior, "Well, you can't do anything because your walker is over here and I'm not going bring it to you." Obviously, this is willful deprivation and that exposes that senior to risk of physical harm. I mean if you don't have your walker and you need it and you get up out of your chair and you fall and break a hip and--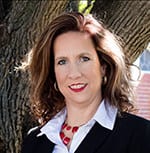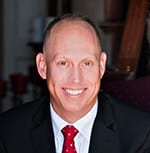 I would say that of some of the more egregious elder abuse situations that I've seen, I think that we've seen, I think a lot of them do come in this form.

Right, particularly if you have—we often get that caregiver who is—get it, I mean caregiving for a senior is an incredibly stressful job that you're doing and so sometimes people lose sight of what's going on here and they just really descend into this power plays and we've seen where a caregiver wants the senior to sign over their property or put them on checking account or do something like that and they will threaten or actually deprive the senior of their medications or of whatever until the senior complies to their request.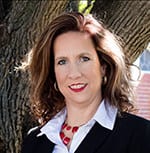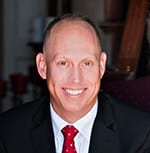 Well, I mean, we have the situation with the gentleman that was confined to a wheelchair because of his Parkinson's disease. The wife who I think through frankly some mental illness of her own, she was so frustrated with his inability to do anything for himself that she would take his pills and throw them at him.

Right, so your pills taking ---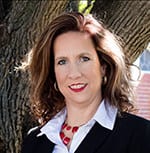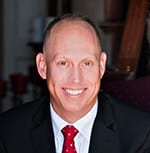 Yeah. Here you go and just throw them at him and he was left to essentially flock himself out of his wheelchair and scrabble across the floor trying to pick up his pills if he wanted to take it. Yeah, we've seen some relatively egregious forms in the willful deprivation all the way down to the situations where I know listen I will both convince in a couple situations where they were just basically thinking that if they could do it long enough, then they could kill the person.

Right. Yeah. I had a case where a senior with dementia was also diabetic that his wife and her child were… they're another blended family situation. They were not properly testing or administering his diabetes medications and we think they were doing that and trying to speed his demise.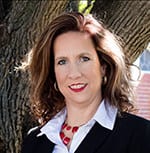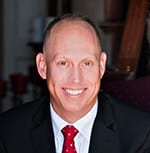 Adding that to the cake and everything else---

Yes. Willful deprivation is an area and John confinement of the senior is also an area of elder abuse. They keep confine a senior in such a way where they are restrained. We have seen this because people somehow just don't have the education to know what to do with someone who maybe—there may be a stage in dementia where they are wandering person.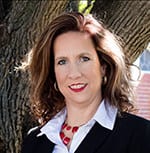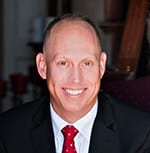 We've seen situations where people have literally tied a senior to their bedframe so they wouldn't get up in the night and wander and if the person who shower in sleep. Obviously, confinement is a type of abuse. Confinement can also just be isolating that person. When you are free to visit with whomever you would like to visit with as an adult person and we have seen seniors and disabled be deprived of cell phones, be deprived of visitors who attempted to visit with that senior where a caregiver has declined and disallowed any contact.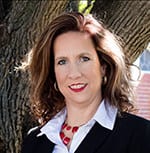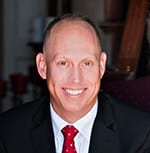 Sure. We've done a previous program that Lisa and I called the abusers playbook and one of the key elements in an abuser playbook is isolation. That's a fundamental part of being able to successfully abuse somebody. Because if you're around other people, then it's going to get reported and so, yeah, that isolation that is a form… that alone is a form of elder abuse and it's usually a sign of a greater abuse.

Right. There's other things going on there.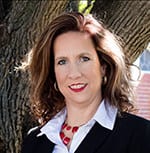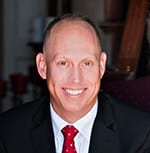 Either in the physical, sexual, or financial, or all of the above sort of categories. Yes, certainly anytime you see isolation as a form of confinement that should really be raising the hairs on the back of your head.

Right. That usually comes in, you stop by to see your friend from Sundays school and the caregiver says, "Oh, they're resting."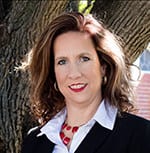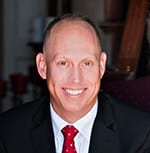 Right and they're always resting.

But to the next eight times you stop by, they're always resting. One or two or three times maybe but you kind of got to make a pass at yourself at that point and I tell people all the time for seniors and for those in that cohort, in that age group, look out for each other. Check on each other.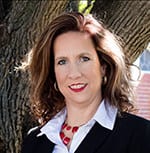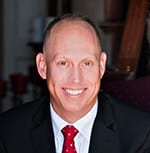 Absolutely. Yeah, when they stop showing up for their routine activities and things like that, a lot of times those are early warning signs.

John I guess one of the final areas of exploitation that we see is of course financial exploitation.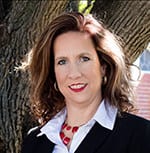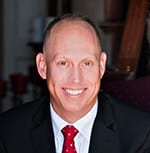 Yeah and unfortunately, I would say that if you're a prosecutor, if you're a criminal prosecutor, oftentimes physical abuse is much easier to prosecute.

Right, than financial abuse because John so often the way the financial abuse works is the senior oftentimes folks come around when they're asking for something. When your grandkids show up and visit with you, but then before they leave, they're asking for some money. But as a senior, you were so glad they were there and so glad they're checking on you that you're willing to hand over whatever they're asking for and that gets to be a pattern and we had one financial abuse case. We had essentially… John, what do seniors have that younger people don't have is a pension check.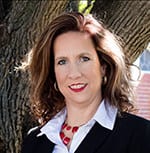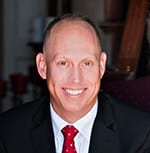 Yeah, regular recurring income.

Right, social security pension. And so we had a case where a granddaughter was reporting to be a good caregiver for grandma and essentially, what she did is she got a debit card on grandma's accounts and so whenever that social security check will get on the third of the month, granddaughter was out at the mall and she was buying some going out clothes and so going out, lingerie, and boy, go into Chili's and to the Honky Tonk and till the money was gone. Grandma wasn't the one out at Victoria's Secret buy that lingerie. I can assure you that. We did bring that to the attention and we ended up bringing that to court. But so, financial exploitation it can be—and at one time, John, the senior doesn't even quite understand maybe that they're being exploited.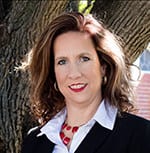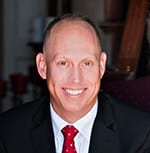 That's where your prosecutor has a hard case.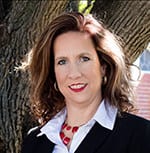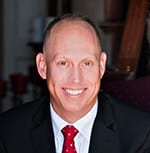 That's right and that's why a lot of times these things will end up getting resolved more in a civil court fashion than they will on a criminal side because the burden unfortunately is just too high in many cases to prosecute a financial abuser because the victim themselves are often essentially a co-conspirator in their own abuse.

Right. They don't want to see a grandchild be prosecuted. I had one where grandchild kept telling grandma she was going to college. She's going to nursing school and so at the beginning of every semester, she'll get three or four thousand dollars from grandma for her tuition and books, but she wasn't going to school.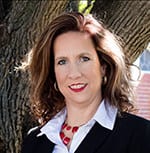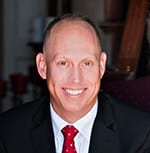 Sure. Yeah. Yeah. I mean you get those sort of situations and those are often where you going to end up in order to stop it, you're going to end up having to get lawyers involved on the civil side and do things like either guardianship type situations or putting in some sort of financial blocks creating maybe a trust or something that has a third party that's administering some of those assets so that they're not accessible by either the abuser or the victim.

Right. So John, the deal here is that elder abuse is a felony.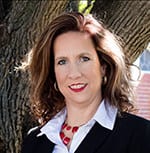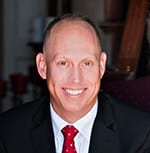 So now, what degree felony depends on the circumstances but it is a felony. But something for our listeners to know is that failure to report elder abuse of a person 65 years or older is a misdemeanor.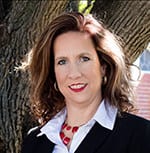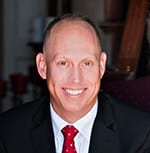 Or state jail felony depending on the extent of the abuse and senior knowledge.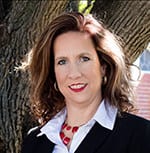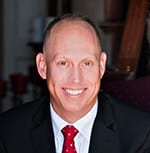 Any person who suspects some type of elderly senior abuse situation of a person of the age 65 is what we call a mandatory reporter. They're supposed to call the hotline or get online. There's a way to make report anonymously to Adult Protective Services and whatever state you live in and you're supposed to do that.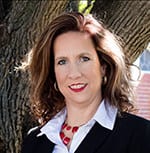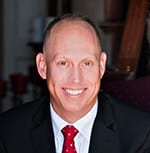 That's right. Damn! The beauty of it that there's no… if it's ultimately found out to not be abused in someone shared before, you personally are not liable for that. You as the reporter are protected.

Right. You are new from civil or criminal liability because sometimes you can report anonymously but if that senior doesn't have a very big circle of contacts, it doesn't take a genius to figure out maybe who reported the suspected abuse but there are no possible civil or criminal penalties against you as a reporter of that suspected abuse even if no such abuse is found.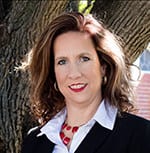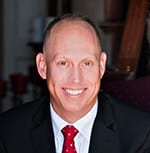 Yeah. The only way you can be brought to any under of that sort of style is where you're making false reports. And we've had this too.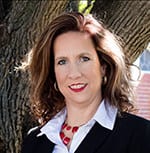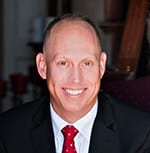 But even though I found most prosecutors unwilling to prosecute even where you've been known false reports because ultimately as a society we don't want to desensitize people from reporter.

Right. We discourage that, so the idea here is a lot of times we're so trained to stay out of people's business but when it comes whether it's a three-year-old or 83-year-old who cannot take care of themselves this is a time for you to step outside of your comfort zone a little bit and report if it's snuggling in the back of your mind that something is not right, report it.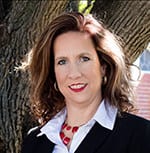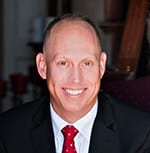 Report. Yeah, you got to do it out there and keep a look out. Look for all these signs, educate yourself, and talk to other people about it. Get involved with organizations, whatever you can do. We need you out there to help us and help APS and help all of the organizations that are out there.

Hey, we're all getting older. We need safe communities and a safe way to age.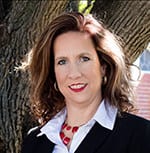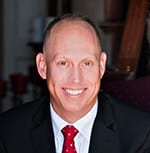 That's exactly right. We got to protect each other. We got to look out for each other. Happy Mother's Day to everybody including my own mother. We'll see you all next weekend. Bye-bye.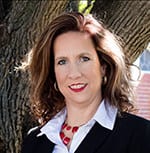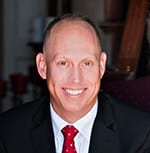 That's right. We'll see you later. Bye.