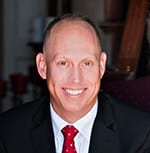 Now, all that to say, I got a couple of things I wanted to talk about. The first one is, as I was driving around a bit this morning, I have a tendency to listen to... There's a program called Wait, Wait, Don't Tell Me, over on the NPR channel. Now, they probably don't want me advertising for other radio programs on this program, but I like it. It's funny, it makes me laugh. And they had a question on there, and they said, "What is the fastest growing activity, for people over the age of 65?" And there was lots of questions. What are these people over 65 doing more now than they have done in the past? The surprising answer was, committing crimes. [chuckle] That in fact, bank robberies, and jewelry robberies in particular, among the senior citizen crowd, are in fact on the rise. I thought this was really kind of funny.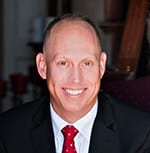 In fact, there was apparently a huge string of bank robberies across England by a group that called themselves, The Grandpa Gang. Multi-million dollars worth of bank robberies committed by this... In fact, the way they got caught was, after fleeing a particular bank robbery, one of the bank robbers, because of some enlarged prostate problems, has to go to the bathroom all the time. And so, as they're fleeing, [chuckle] they have to keep stopping, to go to the bathroom, which ultimately allowed the police to catch up with them, and catch them.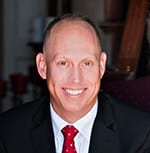 So, there's certainly something for maintaining an active lifestyle, through your later years. But might I suggest maybe, country and western dancing? [chuckle] Or something a little less illegal than, say, bank robbery? As thrilling as that might be, there's probably some other options. I guess, unless you're looking for a lifetime of free health care and housing. You know, [chuckle] we've talked about a lot of ways about paying for long term care needs, and getting the state to pay for it in a formal setting, let's say, I guess, is one of them. But anyway. I don't necessarily recommend that. Alright. So, I just thought that was funny, wanted to mention it.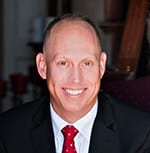 What I did wanna talk about, so if you're talking to an elder-law attorney, you would think that for the most part you would be talking about older people issues. Maybe things like nursing homes or powers of attorney or estate planning and wills and trusts or guardianships, and things like that. You might then wonder, "Okay, how come just in the last week or two I've had seven different conversations about college?" Yeah, well, that's a good question. It comes up a lot, because there's several different scenarios, where college and the elderly, start becoming intertwined. This can come in one form, where maybe you've just got some good intentions. You've got some grandkids out there, maybe some great-grandkids out there. You've got a little bit of disposable assets, more than you're gonna need or use, and you'd like to provide maybe for some college education for those kids or grandkids or great-grandkids or whoever they are. So that's one.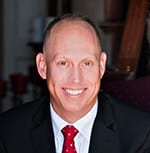 But then there's actually a whole 'nother category, this one comes up surprisingly often. But if you are going into a nursing home for example, if you're going into a nursing home you got three ways you can pay for that nursing home. You can either write a check for 5,000 bucks every month, however, for most people, that is a fast way to the poor house. Most people I know do not have the ability to float a $5,000 check every month, without bleeding their savings at a very rapid rate. So that's out for most people. Second option is you can have longterm care insurance, if you are one of the 7% of the population that has it. But there's a reason that only 7% of the population have it. And so you just don't see that very often, and oftentimes by the time people start thinking about longterm care insurance it's too late. So that's out for a lot of people. And that brings us our only other option, which is Medicaid. Medicaid's the only government program that'll pay for nursing home care.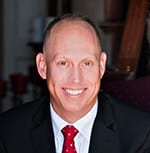 Now, when I tell people how little in assets you can have in order to qualify for Medicaid that... That for example, if you're a single person, you can have a house, a car, your funeral paid for and 2,000 bucks. That's broke, no question about it. And so when I say, "Well okay, your mom's got some assets, certainly more than a house, car and $2,000," the next logical question a lot of times from the kids or whoever is helping mom out, is, "Well what if we give some of those assets away?" Well, the state is faster than that. They don't let you get away with it quite that easy. They have rules that say, "If you have transferred assets within five years prior to applying for a nursing home, then they're not gonna pay for you." But that's just the general rule. And like every other law out there, you've got the rules, and then you've got the exceptions to the rules. And so for example, while as a general rule you're prohibited from transferring assets, to qualify for Medicaid, there are some exceptions. For example, you could transfer assets to a child who's been declared disabled. You can transfer assets to any person who's under the age of 65 and disabled. You can transfer a home to a child who has resided in the home and helped mom out, for the last two years.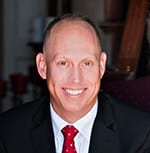 But one that a lot of people are not familiar with, and unfortunately is only available to our Texas Medicaid applicants, is you can transfer assets to college savings accounts, for the benefit of children or grandchildren. Now that is huge. Because think about it, I've got four teenagers, hopefully all of which will get some secondary education, past high school. And if I had a parent that was facing long-term care and were looking at possibly depleting, all of their life savings, I bet that, that parent, whether it's mine or yours or whoever, I bet if we were to ask them, especially before all of this health crisis happened, "Would you rather your money be spent at the facility, or would you rather that money be used to provide college education for your grandchildren?" And how many times you think the answer to that one is, "Well, I'd much rather support the grandchildren." But yet, people are not familiar with that rule. But for example, I had a lady and she came in, and her mom had a house, she had a car and she had $100,000. And she had, had a stroke, she was going to the nursing home, she was never coming back. Her daughter was the one that was visiting with me, saying, "What do we do?"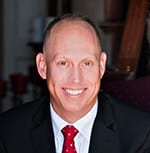 Well, the daughter had four kids, we took that $100,000, we split it into four $25,000 college savings accounts, and mom was able to qualify on the first of the next month. It's really that simple, or it's at least as simple as anything dealing with the government is. Now, there's lots of rules to this; they've got to be certain types of college savings accounts, you've gotta do 'em in a certain way. And so, with all of this, here's retirement-age people who are long past their own college education but are now starting to have questions about college education. Not for themselves, anymore, but now they're looking at their kids, their grandkids, their great-grandkids. And as with everything dealing with government, 'cause when you talking about college, you're talking about government once again, and you get all kinds of issues. How do you pay for it? How do you put money aside for future needs? What are your options? What are the tax consequences? Are you going to detrimentally affect the child by doing it one way or another? So there's lots of issues when it comes to college savings accounts. Now, these are all particularly important to me, because of my current situation with the teenagers, and everything. But it's something that I've had several people ask me about this week.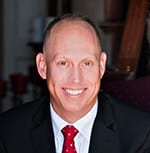 Now, with all that being said and done, when I know a little bit but am not an expert on something which I fully admit, there're lots of things that I don't know. I say often in speeches that you may be impressed by my knowledge of Medicaid or estate planning, but don't think that that translates, into me being a good criminal lawyer. If you get arrested, don't call me. I don't know squat about that. If I've got questions about something that I don't know, I ask an expert. So, one of the things we're gonna do today, is we're gonna be talking to Jeremy Dreesen. He is with Carter Insurance, and part of his practice is designed around some of this college saving stuff. So, we're gonna take a quick break and when we come back, we're gonna bring in Jeremy, and we're gonna start talking about this stuff. So stick around, we'll be right back.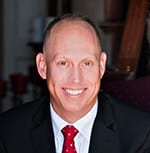 Welcome back to Aging Insight, everybody. This is your host, John Ross, here in the studio waiting. If you got any questions, you can give us a shout. Phone number's, 903-793-1071. And I kinda alluded to the fact that even though you're listening to a program called Aging Insight that's about getting older, we're gonna be talking about college. Because this is a topic that a lot of people, specially retirees start having. If you're in your late 60's, early 70's, you probably have children who are in their late 30's, mid 40's, and those children have kids, and those kids are in their, nine, 10, 12, 13 years old. And you may want some of them to go to college. And you might say, "You know what? I bet I could use some of my assets to help along, with that."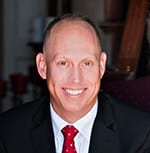 In fact in my own situation, I had a degree in accounting and I was gonna go be a CPA and just do tax returns and things like that. But what I really wanted to do was be tax attorney. And in order to be a tax attorney, you gotta go to law school. And I'm sitting here with job offers from the big accounting firms, at the time, it's Arthur Andersen and all of those, and I'm thinking, "Well, I guess I just gonna have to take these jobs, 'cause I don't know that I could afford to go to law school." And my grandfather stepped in and he said, "You know what? I bet I can help you out a little bit if you'll go." He said, "It would make me happy. It would feel like a personal legacy that I could leave behind, to know that I helped you obtain that status as a tax lawyer." And I still remember that. So anyway, all that to say, we're gonna be talking about college savings. And to do that we're gonna bring in an expert on it. So, Jeremy Dreesen, welcome to the program.


Hi John, how are you doing?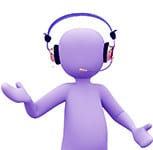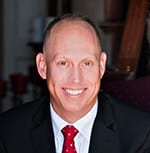 I'm doing good. Now Jeremy tell us, who are you? 


I'm Jeremy Dreesen, I work for Carter Insurance down here at, Texas Boulevard. I primarily focus on life insurance and retirement investment. All types of investment advice and products, annuities, 529 plans, whatever it may be.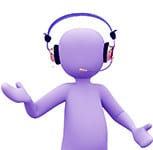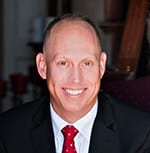 And I guess in some of that, 'cause I was looking at your bio on the Carter Insurance website, and it talks about some wealth management, some retirement planning, but also some education planning.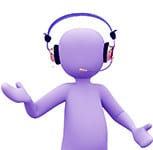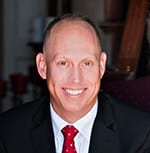 And people don't necessarily realize that that's a whole deal. It's not just as simple as putting some money aside.

Way more. There's so much to it.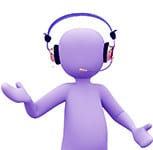 There' so many ways you can go, and that's part of what we do and what I try to specialize in. Is help people, help to guide them to make sure they have the money when your kid gets to that point, and they're ready to go.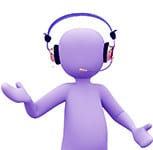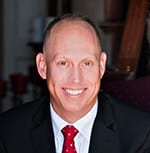 Right, so when you're talking about preparing for college, that sort of thing, let's hit some of the basics, I guess. So the first thing is, there's obviously several different ways that you could help a child with college expenses. One is, kinda like my grandfather, is you don't do anything in advance and then when they get there you help pay for it. You give 'em some money or you pay for it directly, or something like that.


Exactly. There's ways to do that. You talk about grandparents. A grandparent can actually gift to the child's college and pay for the college. That is an option. A lot of people, when I ask them what is their plans for their kid's college, "Man, I hope he gets a scholarship." And that's about it. [chuckle]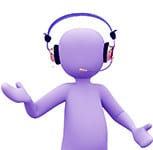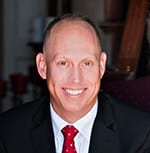 Right. In researching it for the program this morning, I read something that said that only one in 300 students, will get a scholarship of enough to actually cover the costs of... They might get a $500, 'cause they're dad's in the Lion's Club.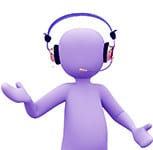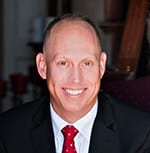 But other than three weeks worth of meal plan, that's not gonna get you very far.


No, it won't. I'm sure you've looked at it, and we look at it everyday, but an average college, I'm gonna use Texas A&M, 'cause I'm an Aggie.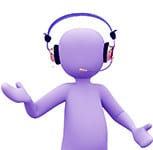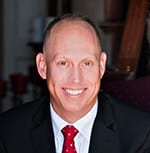 [chuckle] But a year at A&M, if you had to pay everything, you're looking at $40,000 or more. $20,000 per semester is pretty common.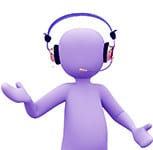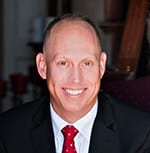 And that's in state tuition.


That's if you live in Texas.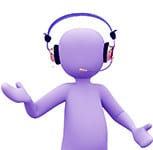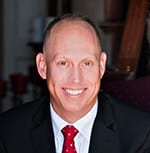 That's a Texas resident, going to a state college. It's expensive. But now, one curious thing about this, we've talked about gift taxes in the past, and lots of people have heard that you can give up to $14,000 per person per year on an annual basis, which is true. What people often don't realize, is that in addition to that you can also give up to $5 million. But in all of that a payment directly to the institution, for college, is not even part of any of that.


Right, exactly. Totally separate.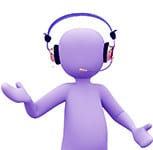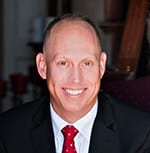 Yeah. So that is actually not considered a gift subject to gift tax, if you're paying it directly. So if you are a person that is trying to reduce the size of you estate, for estate tax purposes, you can actually transfer a lot of money by making those direct payments.


Right, don't give it to the kids. Directly to the school, it's an exception, is what it is.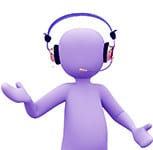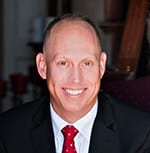 Yes, that's one option. Obviously that's the simple option. But when you start talking about say, things like trust, things like, 529 accounts and how these things impact the federal application, for financial student aid, FAFSA, that's all I know it. Anyway, that stuff gets complicated, you have to stick around though. Be right back.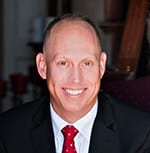 Alright, welcome back to Aging Insight. Me and Jeremy are sitting here just chatting and almost ran out of time there. Didn't even realize my break was over. But anyway, so you're listening to Aging Insight. We're here, I got Jeremy Dreesen with Carter Insurance, who, among other financial advice and wealth planning, also has kind of a little niche, related to college savings accounts. And right before the break we were talking about if you're paying for college, one way to do that is just to pay as needed. And that can be a decent way to do it, if it's kinda last minute.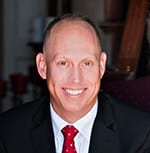 If you're a very high net worth person and you're trying to reduce the size of your estate for estate tax purposes, that can be a good way. Because it doesn't relate to the gift tax if you're making those payments, directly. But a lot of times people are looking at this a little more in advance, and that's where you start getting into some of your different options for setting aside money for a child or grandchild or great-grandchild. Often times it is for college, and so I think probably the most common, or the thing that most people may have heard about, is the 529 account.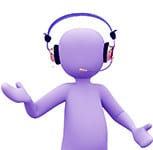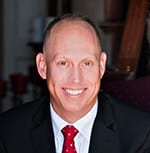 Which, 529 kinda, like 401K or 403B, all that is is a reference to the IRS, the Internal Revenue Code. It's, Internal Revenue Code, Section 529.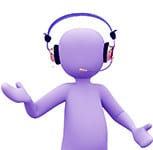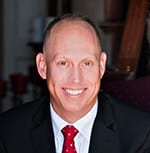 But essentially what that does is, it creates an account where you can put money in, and it grows tax-free.

Exactly. It's not taxed, it's tax deferred. The growth is tax-free, and if you use it for college, the money's tax-free always.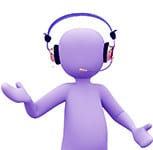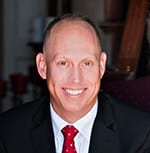 Right. So, now, one common misconception that I've had several times, you don't get a tax deduction, for putting money in it.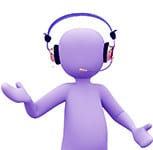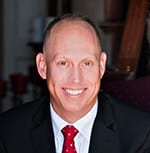 I've had several people say, "I was thinking about using one of these 529s, that way I can get a deduction."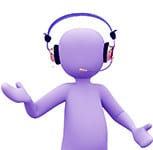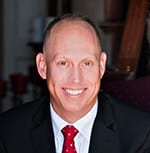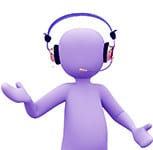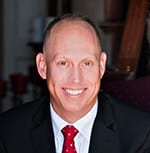 But it can be a good tool, in the sense that, yeah, you get this tax-free growth over time, and if you pull it out for college-related expenses, then it can work pretty good.


It's a wonderful tool if it's used for it's purpose. It's very, very, tightly restricted on what you can do with it.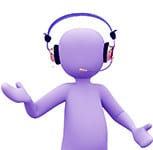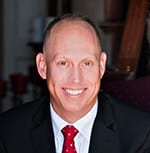 Yeah, so I guess that's the first question. What can you do with it? 


You can pay for college expenses for a qualified child, basically, and it must be for college. Now it can be anything, the school tuition, books, or whatever. But it must be for, higher education.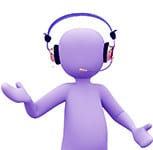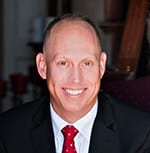 Right. So, what about room and board, for example?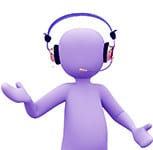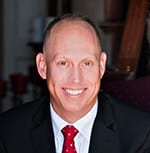 No room and board, so we're talking tuition, and books and such.


Tuition and books, basically, right.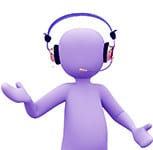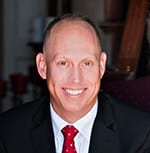 Okay. But, it's one of those things where if you've got some money in the 529 and you've got some other money, well then you can use the 529 for the tuition and books, use the other money for the meal plan.

Scholarships or whatever else you may have, I mean it ties in with everything. But it is restricted.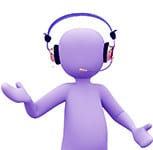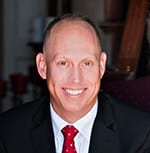 So, yeah, I mean I think these things work pretty well for a lot of folks. Some of the issues though, of course, is what happens if the child doesn't go to college? 


Exactly. I was telling you earlier, that's exactly a conversation I've had a number of times. "What if my kid doesn't go to college? What can I do with that money?" Well, you're gonna pay tax on that money. The long and short of it is, the IRS is gonna get the tax. You're gonna pay tax on it if you don't use it for college expenses.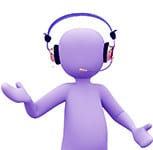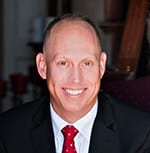 Right, and it's... You pay tax on the growth.


On the growth, plus, a penalty if you draw it out for early withdrawal.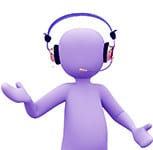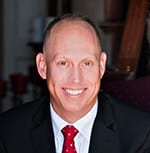 Yeah, the 10% penalty for... Yeah. So if it doesn't get used for... You can lose that. And if it hadn't grown very much, then that 10% penalty could eat into the principal, I guess.


It could wind up costing you money. It's one thing you need to be aware of, I mean they're great. 529 plans are awesome. You just need to know going into it that it has to be for education and understand that if something changes, there's gonna be tax consequences.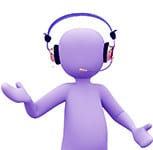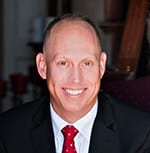 Right, and of course, once again a common mistake, in my practice is people planning on what they're just absolutely sure is going to happen. My senior year in high school, I had a, advanced placement English class. And I sat next to this young man and his name was, Arush Angirasa, and he was Indian. Super nice guy, he was on the debate team, he was like third in our class. In fact, any client that I've ever had has noticed that I have this annoying habit, of twirling my pen around on my hand. Many people are quite fascinated by it. But I actually learned that from sitting next to Arush, during high school. Because he would sit there and flip his pen and I was fascinated by it, I wanted to learn how to do it. So instead of listening to the teacher drone on about Tolstoy, I sat there playing with my pen. Luckily I don't practice Russian, literature for a profession.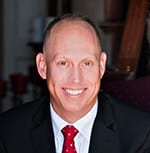 But anyway, super nice guy. His parents were physicians, he was gonna go to medical school, that was his whole thing. And really, I don't think there was any question that he had the work ethic, the education, the brains, or any of that. Got into a car wreck, and was catastrophically injured. So when you're thinking about this, a lot of times you've gotta think... Even you're saying, "Yeah, I've got the best kid in the whole world and they're the smartest and the brightest and the best, and so there's no question that they're gonna go to college."

Exactly. It's a funny story, I've got a quick story. I was just talking to a couple just a few minutes ago, as a matter of fact. Their daughter is a senior in high school, about to graduate in May. She's going to college, she's ready to go. Now she's having second thoughts. It's that close. Everything's in place, they're ready, and I saw her and I said, "Hey, are you ready to get started?" "Well, I'm not so sure." And you gotta plan for that, you gotta... That, what we were talking about, the 529s, they're wonderful, they're great. This may be a bad situation for that family.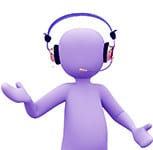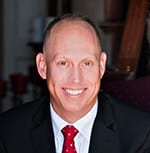 Now, and this is a question I don't really know, because I was actually talking to my daughter last night. We were driving around a little bit, and we were talking about college and some of the higher education stuff. And I mentioned how I wish some of the schools would do more trade training, for a lot of people, instead of really pushing that everybody needs to go to college. Because, frankly, I guarantee, there are welders and plumbers and electricians, in this town that make twice as much as some of the attorneys in this town.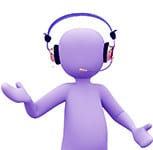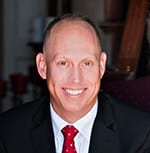 Absolutely, without a doubt.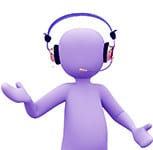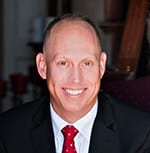 And with no college education, whatsoever. But there's often times some trade programs that go into that sorta stuff. Now, if you're going to, I guess, Texarkana College or something in a trade school, is that still qualified? 

Yeah, that would still qualify. It's higher education beyond high school.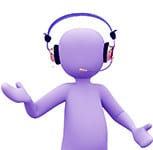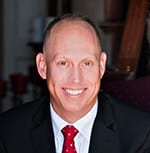 Yeah, so there's still some out there. Well, it looks like we've got a caller, calling in. Let's see if we can get them on the phone here. Caller, you're on Aging Insight, what can we do for you?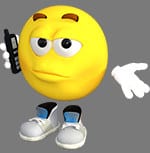 Yeah, some of these college courses that these young people choose are a pretty stupid, expenditure of money. 'Cause if they go to study, Gender Studies or International Conflict Resolution or some of these so called trades, they're not really a trade, but they're not gonna be able to get a job other than being a professor somewhere else, polluting other minds. It's a big waste of money. And there should be some decision about what is this college money gonna be used for, if you're going to college.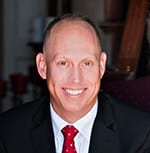 Well, and I guess that kinda brings up that point which is, I've told my kids that to the extent that I can, I will help them with college expenses. But I have one requirement and that's that you are either a business major, and within the business community it's got to be one of the hard businesses, it's gotta be accounting or finance. None of this marketing, business. If you wanna make, collages, you can do that somewhere else.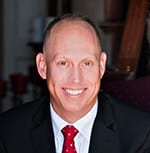 For my marketing folks, I'm just giving y'all a hard time. My parents are college professors, in the business school and that's a ongoing joke. So, anyway. Don't call.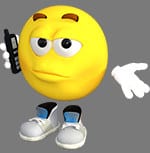 Yeah, but if someone is studying, Medieval Art History or things like that, they may have a hard time finding a job, after spending... If someone has millions of dollars and they don't really have to, and it's not gonna be living, it's not gonna be a struggle, fine. But otherwise, it should be some kind of practical, outlet.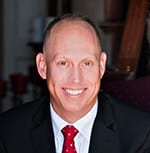 Right, right, yeah. Well, thanks for calling and, let's see I'ma turn that up, but that does actually bring up an interesting question. So, if I've set up a 529 account for my grandchild, and my grandchild is getting a degree in basket weaving, and I'm not terribly excited about that, who's in control of this thing? 


You are. You actually own the account. If you're the grand parent in that case, typically these are parents, but you actually own... The child does not own the account. You are the owner of the account. They're basically, a beneficiary, if you will. That's the way that works.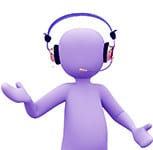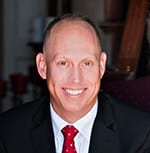 Now, if you're talking from a grandparent stand point, I guess the grandparent, could establish it where the parent is the owner.


They could, they very well could. That's not a bad idea, depending on ages. We're talking about health and such.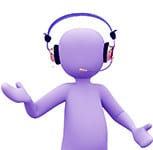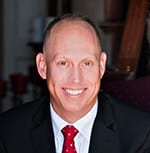 Right, right. Well, and that actually will bring up a couple of other options, like for example using Trusts and things like that. But we gotta take one more break. So stick around and we'll be right back.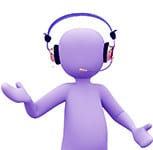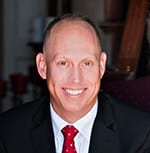 Alright. Welcome back to Aging Inside, everybody. This is John Ross here in the studio, with Jeremy Dreesen of Carter insurance. We're talking a little bit about 529 accounts. Got some pros and cons there. Another option that is out there, is actually using a Trust, typically, an irrevocable type Trust, but don't let that word, scare you. When I say the word 'irrevocable' that doesn't necessarily mean what you think it means. Because I can make an irrevocable Trust that you can change almost anything about. For example, if I say, "Well, this Trust is irrevocable and Jeremy, you're gonna be the trustee. But as the person that creates the Trust, I retain the right to change who the trustee is, at any time." Well, those terms are irrevocable, but those terms give me the power to change things about the Trust.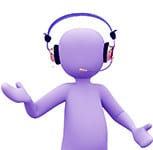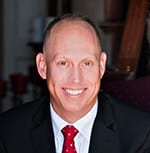 So don't let the word 'irrevocable' scare you necessarily. But, with an irrevocable type Trust, you could put money aside for a child, you can even take advantage of some of the gifting stuff, and with a Trust the assets can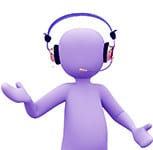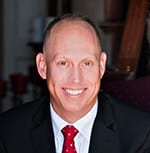 I could put that it's used for college. I've done one for one guy and he set it up for grandkids, and it had to be used at a particular college, for a particular major, for a particular set of time. So they had to go to this school, under this major and graduate within this timeframe, and if they didn't, it all went to charity.


Awesome. [chuckle] There's one other thing you can do too, John, I know you've thought about it. A lot of people, own cash value life insurance, you can use the cash value from that. It's tax-free when you draw it out for anything, college funding... I've seen people actually go into their cash value to fund a business or whatever. But grandparents or older people at times, say a kid needs $10,000, $15,000 for tuition, you can draw that out and give it to him. That doesn't apply to your gift tax, doesn't apply to any tax, it's tax-free. You do with it whatever you want.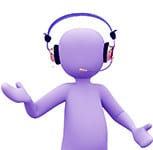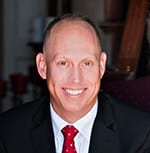 College funding, is an option.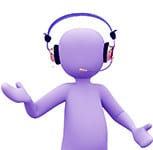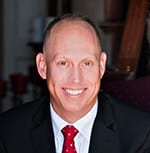 Yeah. If you're thinking about a Trust, but you like the idea of the tax-free growth of the 529, there's always... And when you create a Trust, you still retain the control to decide what goes on in that Trust. So, you could just as easily use... Let's say you've got a 10-year old kid that's gonna go to school, presumably when they're 18.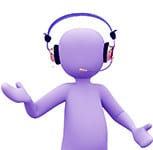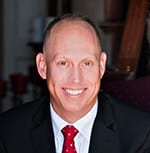 So, you could put some money in that Trust, and if you're looking for tax-free growth, there's plenty of investment options where you could get tax-free growth. Whether you're talking about deferred annuities, or some sort of municipal investment, or something like that.


Like bonds, or whatever it may be, there's plenty of options out there.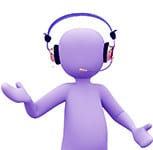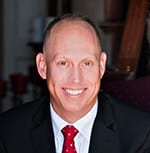 Yeah. And say, when you use a Trust like that, you can actually start to tweak around, a few things, where again, it could be used for a range of purposes. Now, you're not gonna get the tax-free distribution, like you would with... If you put it in a deferred annuity, then once that annuity is over and you're pulling that money out, you're gonna pay taxes on it.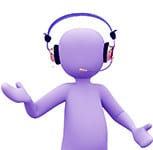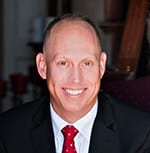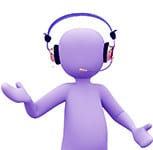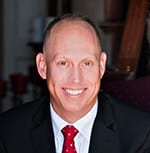 But, whereas with the 529, if you pull it out just for college, then that's a tax-free distribution. So, there's some pros and cons in all of this. I guess the one question that I get asked a lot though is, "How are these going to affect the child's, eligibility for financial aid?"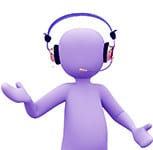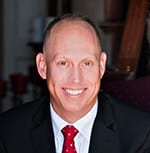 The FAFSA. The evil, FAFSA, which is the Federal Application...


For Student Aid, Federal Student Aid.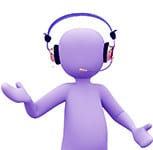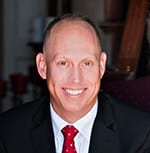 Yeah, Federal Student Aid, FAFSA.


Anyway, I say it wrong every time.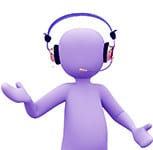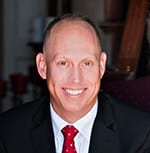 Yeah. Everybody just knows it as FAFSA. And that's the thing that determines your eligibility, and it takes into account assets that belong to the parents, assets that belong to the kids, income of the parents, income of the kids, and these 529's can have an impact on...


They can have an impact. Certain things won't. Something owned by the grandparent, they're typically not gonna look at this, it's gonna be the immediate family.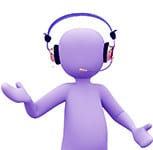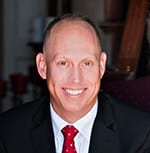 I mentioned life insurance a while ago. Life insurance does not show up, the cash value, under FAFSA, currently.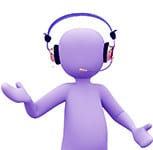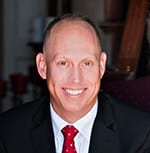 I say currently, 'cause we all know tax, tends to change.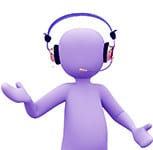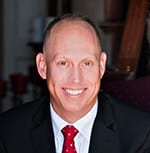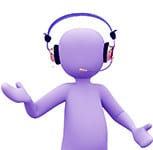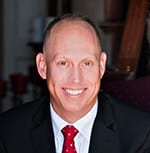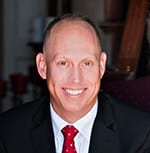 But that's just one of the things.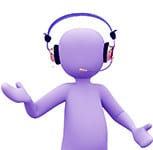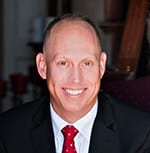 For example, I was looking at something earlier, and it was saying that, "If the grandparent is the owner of the 529 for the grandchild, then as an asset, it's not counted, against the parents or the child. But when money is distributed to the child, that's considered income of the child."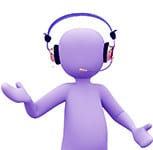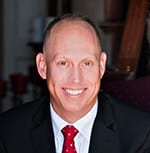 Which, the following year's application for aid will be affected.


Exactly. It'll affect their eligibility for financial aid and that is a concern.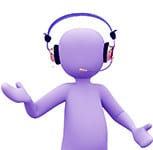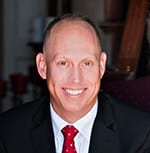 But, one thing that this article was pointing out was, depending on how much you're looking to set aside, one solution to that would be, use that grandparent-held 529 for the final year of college.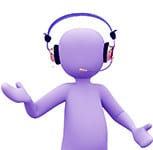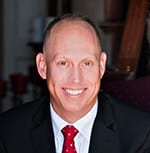 Because then the income would affect the following year, and presumably the kid's graduated by that point.

Hopefully we're packing around a diploma by then.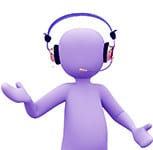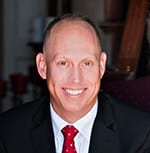 That's right. But even if you're talking about the parent owning it, as an asset it's actually a very... It's something like 5.something %.


That's a very small percentage, so it's not gonna knock 'em out.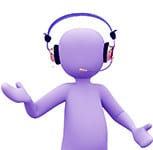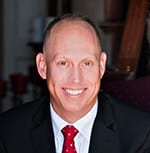 Right. It will have an effect, but it's not necessarily a huge effect.


It's not a killer, like a huge savings account or a huge chunk of money you have sitting aside. It's not a killer, like that could be.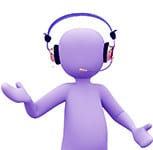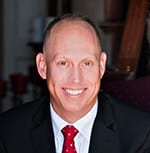 Right. Now, the same thing then also goes with Trusts. As a general rule, assets that are in a Trust that are held for a beneficiary, are included in that beneficiary's FAFSA, as an asset. So that's also... You've got to take that into consideration. Now one thing some very sophisticated client, asked me one time, is they said, "Well, what about a Special Needs Trust?" Now for those of you who are listening, a Special Needs Trust is designed to hold assets, for a person, without those assets counting towards other federal programs, like SSI or Medicaid or things like that. And they've been around for a long time. So the question was, "Could I set up a Special Needs Trust? And if it doesn't count for SSI or Medicaid, surely, it doesn't count for financial aid?" No. It does.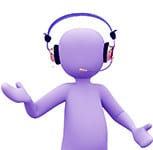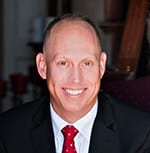 There is one little tiny exception, buried in the rules in all of this, and that's if it is a court created, Special Needs Trust, that specifically limits distributions to the child under certain circumstances. That actually is not counted.

Wow. I wasn't aware of this. That is awesome. [chuckle]